Prism pins, 925 sterling-Silver, 5 pieces
Diameter (outside): 0.7 mm; Content: 5 pieces; Material: Sterling Silver; L: 38 mm
Article number
670 937
Available
Delivery: Thursday, 2023-12-14 - Friday, 2023-12-15

All prices plus
shipping
Delivery: Thursday, 2023-12-14 - Friday, 2023-12-15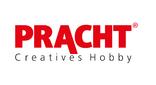 Prism pins in 925 sterling-Silver. The prism pins are in genuine Silver and especially suitable for allergy sufferers.
For your jewelry designs like handmade Chains or Bracelets.
Age recommendation: There is no age recommendation

Length: 38 mm

Diameter (outside): 0,7 mm

Content: 5 pieces

Brand: PRACHT

Material: Sterling Silver

There are no ideas & instructions for this article yet.
Quick View
Content: 100 pieces; Material: Metal; L: 32 mm
Content: 100 pieces; Material: Metal; L: 32 mm
Further variants available
Quick View
Thickness: 0.7 mm; Content: 100 pieces; Material: Metal; L: 45 mm
Thickness: 0.7 mm; Content: 100 pieces; Material: Metal; L: 45 mm
Further variants available
Frequently bought together
---
Customers who bought this article have also purchased the following articles: