Creative set Coloured paper & photo cardboard, set of 50
Content: 50 sheets; Material: Paper; L: 33 cm; B: 23 cm
Article number
708 500
Available
Delivery: Friday, 2023-10-06 - Monday, 2023-10-09

All prices plus
shipping
Delivery: Friday, 2023-10-06 - Monday, 2023-10-09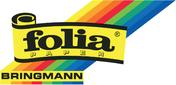 The Creative Set Photo Board & Coloured paper contains a careful compilation of craft paper for the craft box:
25 sheets of photo board (300 gsm) and Coloured paper (130 gsm) in the most important and popular coloursfor crafting are assorted.
All paper sheets have a format of 23 x 33 cm. Photo cardboard and Coloured paper correspond to the usual commercial and high-quality paper quality.
Why should you keep a stock of craft paper?
The appeal of paper crafting lies above all in combining different types of paper. Often you need rather small formats of craft paper.
Handicraft papers are often used for Card design used for handicrafting window pictures and much more. For these ideas, it is advisable to have a larger stock and an abundant choice of colours for the handicraft fun.
The combination pack is also ideal for kindergartens, schools and for anyone who likes to do handicrafts with children
Width: 23 cm

Length: 33 cm

Content: 50 sheets

Brand: folia

Material: Paper

Environmentally friendly:

Customers who bought this article have also purchased the following articles: