Wood stain-Lacquer, 250 ml, Glossy
Inhalt: 250 ml, Auftrocknung: Glossy, transparent, Trocknungszeit: Quick-drying
Article number
754 453
Available
Delivery time 4-6 business days
All prices plus
shipping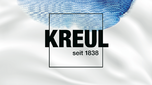 The Hobbyline Wood stain gloss paint is a transparent Protective varnish paint for objects Wood stain painted with Hobbyline. Contents: 250 ml

The coating lacquer dries clear and glossy. It is weatherproof and saliva-proof. The Wood stain varnish is therefore perfect for the protection of wooden objects that are outdoors, exposed to mechanical stress and in contact with liquids.

Wood stain Glossy varnish is made on a synthetic resin base and is applied to Wood stain dry painted surfaces. The varnish is suitable for interior and exterior use.
Tips to use:

Applicable to: dried wood stains, absorbent substrates paint twice.
Apply with: Brush.
Preparations: The surface to be treated must be completely dry.
Processing of material: The glossy drying varnish protects against dirt and moisture. Suitable for interior and exterior use.
Time to dry: Fast drying.
This is to be noted: Brush cleaning and thinning works with turpentine substitute.
Content: 250 ml

Finish: Glossy

Field of application: indoor/outdoor

Drying time: Quick-drying

Notices under the CLP Regulation
Attention
H226 - Flammable liquid and vapour.
H226, H336, H412
There are no ideas & instructions for this article yet.
Customers who bought this article have also purchased the following articles: