Stripes, stainless steel, 30 pieces
Diameter (outside): 5 mm; Thickness: 0.62 mm; Content: 30 pieces; Material: Precious metal
Article number
671 743
Available
Delivery time 4-6 business days
All prices plus
shipping
With you in 4-6 working days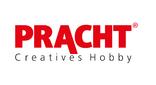 The package contains 30 high-quality stainless steel rings, each with a diameter of 5.0 mm.
Rings are metal rings that can be opened. They are an indispensablJewellery accessoriese . The metal rings in this pack are extremely durable with a beautiful shine. Especially important for that Jewellery tinkering: they do not turn black and do not tarnish, furthermore they are suitable for allergy sufferers.
Metal stripes are not only used for making jewellery. They are a very useful tool on key rings, for making Mobiles and for many other occasions.
Diameter (outside): 5 mm

Content: 30 pieces

Thickness: 0,62 mm

Brand: PRACHT

Material: Precious metal

Customers who bought this article have also purchased the following articles: