Star boxes, 25 pieces,
Anzahl Teile: 25, H: 4 cm, Ø: 38 cm, Material: cardboard
Article number
773 669
Available
Delivery time 4-6 business days
All prices plus
shipping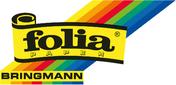 The great and practical star box Carton contains 24 small star boxes, from which you can create a wonderful Advent Calendar can design. With Napkins,, Décopatch, Straw silk paper etc. you can Paper boxes beautify them and make them more festive. You can also use Decorative snow, Glitter, Ribbons and other Christmas accessories. Put on each small Box the advent calendar numbers. Our recommendation: Article-No. 436 625.
Set contents:
1 star box, Ø appr. 38 cm, height appr. 4 cm
24 small star boxes, each Ø approx. 6 cm, height 3,5 cm
Number of parts: 25

Height: 4 cm

Diameter (outside): 38 cm

Material: cardboard

There are no ideas & instructions for this article yet.
Customers who bought this article have also purchased the following articles: