Gift boxes, White, Set of 15
Number of parts: 30; Size: 5.5 - 24 cm; Content: 15 pieces; Material: cardboard
Article number
773 676
Available
Delivery: Tuesday, 2023-10-03 - Wednesday, 2023-10-04

All prices plus
shipping
Delivery: Tuesday, 2023-10-03 - Wednesday, 2023-10-04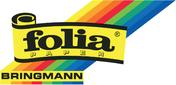 A great 15-piece set Gift boxes in White with different box shapes for craft ideas around the year. The box set consists of a large rectangular box and 2 small boxes each sorted in the shapes star, oval, square, circle, heart, 6-corner and rectangle. Ideal as gift packaging for small things, sweets and gifts of money or to store odds and ends and small utensils.
Thanks to the beautiful selection of motifs, the small, sturdy cardboard boxes are ideal for children's birthday party crafts. Colorfully painted and decorated with glitter stones, the white boxes become great treasure chests, for sweets, jewelry, etc. The box set is also ideal as an Advent calendar. The boxes can be easily designed with the napkin technique or Décopatch paper, paint, and decorate with various decorative objects.
Set contents:

1 rectangular Box, approx. W 24 x D 12 x H 8 cm

each 2 small Paper boxes (star, oval, square, circle, heart, hexagon, rectangle), length or Ø approx. between 7,5 to 5,5 cm, height approx. 3,5 cm
Age recommendation: There is no age recommendation

Scope of application: Inside

Number of parts: 30

Size: 5,5 - 24 cm

Content: 15 pieces

Brand: folia

Material: cardboard

There are no ideas & instructions for this article yet.
Customers who bought this article have also purchased the following articles: