Family appointment planner, approx. 23 x 49 cm
Weight: 170 g/sqm; Material: Cardboard; B: 23 cm; L: 49 cm
Article number
710 756
Available
Delivery time 4-6 business days
All prices plus
shipping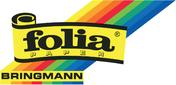 Large-format handicraft calendar with 12 monthly sheets, in which each family member enters all dates in a separate column.
The diary contains 5 columns with space for notes and a white area above, which can be creatively designed each month.
The dimensions of the calendar are approximately 23 cm x 49 cm, 170 g/sqm.
Width: 23 cm

Length: 49 cm

Weight: 170 g/sqm

Brand: folia

Material: Cardboard

There are no ideas & instructions for this article yet.
Customers who bought this article have also purchased the following articles: