Handicraft permanent calendar, DIN A4
Weight: 120 g/sqm; DIN format A4; Material: Cardboard
Article number
520 782
Available
Delivery: Friday, 2023-10-06 - Monday, 2023-10-09

All prices plus
shipping
Delivery: Friday, 2023-10-06 - Monday, 2023-10-09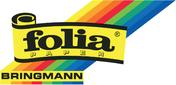 The lower part of the monthly leaves is printed with a perpetual calendar.
Design the months of the calendar individually and very easy. This creates a great and creative handicraft calendar for the whole year, which can be used again and again. Whether painted or glued on - come up with something new for each month.
How about in autumn with dried leaves, in summer with a giant sunflower and for winter a little snowman made of cotton wool?
A great gift idea for large and small and suitable for every occasion
Weight: 120 g/sqm

DIN format: A4

Brand: folia

Material: Cardboard

There are no ideas & instructions for this article yet.
Quick View

Weight: 170 g/sqm; DIN format A4; Content: 12 sheets; Material: Paper

Weight: 170 g/sqm; DIN format A4; Content: 12 sheets; Material: Paper

Weight: 170 g/sqm; DIN format A4; Content: 12 sheets; Material: Paper

Further variants available

Quick View

Weight: 220 g/sqm; Material: cardboard; L: 24 cm; B: 17 cm

Weight: 220 g/sqm; Material: cardboard; L: 24 cm; B: 17 cm

Further variants available
Customers who bought this article have also purchased the following articles: