Burda Pattern Cuddly toys - rabbit, bear no. 7409
Material: Paper
Article number
383 882
Available
Delivery: Wednesday, 2023-06-14 - Thursday, 2023-06-15
All prices plus
shipping
Delivery: Wednesday, 2023-06-14 - Thursday, 2023-06-15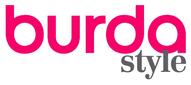 This Burda pattern sheet contains the sewing idea for two cute cuddly toys - the little rabbit and the funny bear can each be sewn in two different variations. The rabbit-Pattern A even comes with a little dress to put on and take off!
Pattern sheets and detailed sewing instructions help to ensure that even inexperienced seamstresses can easily sew the little friends.
Unique, unique pieces are made from colourful scraps of fabric, cheerful cotton fabrics, velour, terry cloth or fleece. Afterwards, only can be stuffed with Fill wadding - ready !
The little journeymen are a perfect gift idea. With the help of Pattern you can sew your own cuddly monsters, guardian angels, mascots, comforters, warm animals or even an music clock. With always new fabric ideas and these instructions, new cuddly toy personalities are created with every sewing!
Age recommendation: There is no age recommendation

Warning notice: Es liegen keine Warnhinweise vor

Brand: burda style

Material: Paper

There are no ideas & instructions for this article yet.
Customers who bought this article have also purchased the following articles: