Mounting material for stamp rubbers
Material: Plastic; L: 27.8 cm; B: 21.4 cm; H: 3.2 mm

Material: Plastic; L: 14 cm; B: 10.7 cm; H: 3.2 mm
Delivery: Wednesday, 2023-10-04 - Thursday, 2023-10-05

All prices plus
shipping
Delivery: Wednesday, 2023-10-04 - Thursday, 2023-10-05
Delivery: Wednesday, 2023-10-04 - Thursday, 2023-10-05

All prices plus
shipping
Delivery: Wednesday, 2023-10-04 - Thursday, 2023-10-05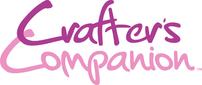 EZ Mount is a mounting system for rubber stamps.
The rubber is applied to the adhesive side of the EZ Mount . Then cut out the motif along the rubber with a cutter knife.
The non-adhesive side adheres to acrylic blocks and other smooth surfaces and can be reattached and removed at any time.
Clean mounting of stamps - without sticky fingers!
Width: 21,4 cm

Height: 3,2 mm

Length: 27,8 cm

Brand: Crafter's Companion

Material: Plastic

Width: 10,7 cm

Height: 3,2 mm

Length: 14 cm

Brand: Crafter's Companion

Material: Plastic

Customers who bought this article have also purchased the following articles: