Jewellery glue
Inhalt: 27 g, Auftrocknung: transparent, Trocknungszeit: 12 hours
Article number
643 740
Available
Delivery time 4-6 business days
All prices plus
shipping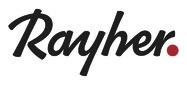 Jewellery glue
for your creative jewellery design
. In the practical
27 g tube
for perfect dosage and application of the
jewellery glue
.

Properties of the glue

The Jewellery Glue dries clearly and is very strong.


Areas of application

The Jewellery Glue can be used within your jewellery design and is used to glue leather, wood, felt, cork, textiles, paper, cardboard, metal, glass, ceramics, stone, porcelain and much more.

Application of the jewellery glue

Clean the gluing
areas. Apply jewellery glue on both sides and let it flash off briefly. Then press both parts together and leave to dry overnight
Tips to use:

Applicable to: Glass, wood, leather, metal.
Apply with: Liner vials / tube.
Preparations: Adhesive surface must be clean, dry and free of dust and grease.
Processing of material: Apply the adhesive on both sides and allow to flash off briefly. Then press both parts together.
Time to dry: 12 hours or overnight.
This is to be noted: Extra strong adhesive!
Content: 27 g

Finish: transparent

Field of application: Inside

Drying time: 12 hours

Notices under the CLP Regulation
Danger
H225 - Highly flammable liquid and vapour.
H225, H319, H336
Customers who bought this article have also purchased the following articles: