Ear hole hooks with spring, 925 sterling silverSilver
Thickness: 0.7 mm; Content: 2 pieces; Material: Sterling Silver; B: 25 mm; H: 19 mm
Article number
670 890
Available
Delivery: Wednesday, 2023-10-04 - Thursday, 2023-10-05

All prices plus
shipping
Delivery: Wednesday, 2023-10-04 - Thursday, 2023-10-05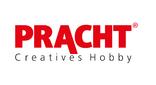 High-quality genuine jewellery, especially suitable forallergy sufferers.
The Ear hole hookswith spring is made of 925 Sterling-Silver and is very suitable for your jewelry design.
Whether with Beads, Feathers or with other pretty pendants: with the Ear hole hooksyour creative jewellery crafting will turn into a beautiful Earring.
Width: 25 mm

Height: 19 mm

Content: 2 pieces

Thickness: 0,7 mm

Brand: PRACHT

Material: Sterling Silver

There are no ideas & instructions for this article yet.
Quick View

Content: 4 pieces; Material: Copper; L: 17 mm

Content: 4 pieces; Material: Copper; L: 17 mm

Further variants available

Quick View

Further variants available
Customers who bought this article have also purchased the following articles: