Double cards with envelopes "White", 12.5 x 12.5 cm, 50 pieces
Number of parts: 100; Weight: 250 g/sqm; Lignin-free; Acid-free; Content: 50 pieces; Material: Paper; L: 12.5 cm; B: 12.5 cm
Article number
537 568
Available
Delivery: Tuesday, 2023-10-03 - Wednesday, 2023-10-04

All prices plus
shipping
Delivery: Tuesday, 2023-10-03 - Wednesday, 2023-10-04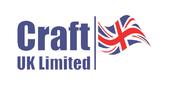 Double cards with envelopes "White" with a square format of 12.5 x 12.5 cm in a practical value pack.
Included are 50 high-quality double cards with a paper weight of 250 gsm and 50 matching envelopes. The cards are ideal for creative card design with stickers, paints, motif paper, ribbons, pens, colors and much more.
Design congratulations, get-well, greetings or invitation cards according to your own wishes and for a variety of occasions. There are no limits to your creativity or the materials you can use.
Width: 12,5 cm

Length: 12,5 cm

Number of parts: 100

Weight: 250 g/sqm

Content: 50 pieces

Lignin-free: ✓

Acid-free: ✓

Brand: Craft UK Limited

Material: Paper

There are no ideas & instructions for this article yet.
Quick View

Number of parts: 100; Weight: 220 g/sqm; Lignin-free; Acid-free; Content: 50 pieces; Material: Paper; L: 12.5 cm; B: 12.5 cm

Quick View

Number of parts: 100; Weight: 225 g/sqm; Lignin-free; Acid-free; Content: 50 pieces; Material: Paper; L: 21 cm; B: 10 cm

Number of parts: 100; Weight: 225 g/sqm; Lignin-free; Acid-free; Content: 50 pieces; Material: Paper; L: 21 cm; B: 10 cm

Further variants available
Customers who bought this article have also purchased the following articles: