Structural snow, 150 ml
Inhalt: 150 ml, Auftrocknung: , Trocknungszeit:
Article number
727 075
Available
Delivery time 4-6 business days
All prices plus
shipping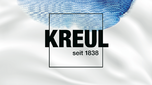 Waterproof structural snow. Total 150 ml. The structured snow is ideal for napkin technique. Apply the structural snow with a spatula or brush on your finished decorative objects.

The Cres Deco Snowpaste is very white and large-grained, which makes it ideal for your Snow-decorations.
Content: 150 ml

Finish:

Field of application:

Drying time:

Notices under the CLP Regulation
not subject to classification/labelling
Customers who bought this article have also purchased the following articles: