Key ring with Chain, 10 pieces
Diameter (outside): 2.5 cm; Content: 10 pieces; Material: Metal; L: 3.5 cm
Article number
670 517
Available
Delivery: Thursday, 2023-06-01 - Friday, 2023-06-02
All prices plus
shipping
Delivery: Thursday, 2023-06-01 - Friday, 2023-06-02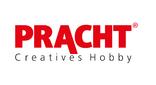 To make your individual key ring: Key ring with chain.The ring has a diameter of about 2.5 cm. The KeChainslength is approx. 3.5 cm. With an eyelet for attaching your self-designed trailer.
Key fob with clip lock. Ideal for hanging beautiful pendants such as Big Charms with snap hooks. Embellish your key ring or decorate your bags.
The key rings with chain are made of ferrous metal and are cadmium-, lead- and nickel free.
Length: 3,5 cm

Diameter (outside): 2,5 cm

Content: 10 pieces

Brand: PRACHT

Material: Metal

Customers who bought this article have also purchased the following articles: