Aluminium leaflets, 15 x 15 cm
Weight: 90 g/sqm; Content: 50 pieces; Material: Aluminium; L: 15 cm; B: 15 cm
Article number
706 735
Available
Delivery: Thursday, 2023-12-14 - Friday, 2023-12-15

All prices plus
shipping
Delivery: Thursday, 2023-12-14 - Friday, 2023-12-15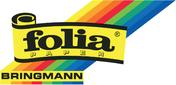 50 sheets Folding paperof aluminiumCraft foil, assorted colours.
Ideal for children's handicrafts, for folding beautiful poinsettias or for anything that needs to be given a shiny accent.
Easy to fold, glue and cut
Age recommendation: There is no age recommendation

Width: 15 cm

Length: 15 cm

Weight: 90 g/sqm

Content: 50 pieces

Brand: folia

Material: Aluminium

There are no ideas & instructions for this article yet.
Quick View

Further variants available

1,35

€

1,59 €

(1 m2 = 3,38 €)

1,27

€

1,59 €

(1 m2 = 3,18 €)
Customers who bought this article have also purchased the following articles: