Potch 3D lacquer, 80 ml
Content: 80 ml
Article number
777 230
Available
Delivery: Thursday, 2023-06-01 - Friday, 2023-06-02
All prices plus
shipping
Delivery: Thursday, 2023-06-01 - Friday, 2023-06-02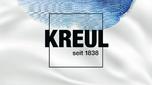 The Potch 3D Lacquer by Hobby Line is a transparent water-based Napkins 3D technique. Napkins-lacquer for the napkin motif. It is ideal for highlighting individual sections of a napkin motif. The varnish dries transparent and achieves plastic effects. Mixable with Acrylic paint ( 1 part paint : 2 parts lacquer). Drying time at least 8 hours. Protect from frost and heat.
Tips to use:
Applicable to: Wood, stretched canvas, cardboard / carton, terracotta / clay.
Preparations: Surface must be dry, clean, free of dust and grease.
Processing of material: Apply liberally to the pasted image or to individual image elements, directly from the bottle.
Time to dry: 8 hours.

Applicable to: Stretcher frame, Cardboard / carton, Terracotta / Clay

transparent: ✓

Content: 80 ml

Drying time: 8 hours

Brand: Kreul Kreative

Notices under the CLP Regulation
not subject to classification/labelling
There are no ideas & instructions for this article yet.
Customers who bought this article have also purchased the following articles: