Original Loopfix & Rosefix
Number of parts: 14; Material: wood; L: 27.6 cm; B: 1.5 cm; H: 9.8 cm
Article number
417 235
Available
Delivery: Tuesday, 2023-10-03 - Wednesday, 2023-10-04

All prices plus
shipping
Delivery: Tuesday, 2023-10-03 - Wednesday, 2023-10-04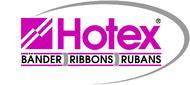 Tying perfect fabric bows is not easy, but with this fabulous tool it is now very fast.
The Original Schleifenfix is made of natural raw materials and offers you numerous possibilities to make the most diverse bows in different sizes from 7 - 35 cm. For this purpose, the wooden sticks are inserted into the pegboard according to the instructions and the ribbon is tied around it and finally tied together with the binding tape.
The enclosed instructions show in detailed step-by-step pictures the different tying and inserting techniques to achieve the desired result of"a perfect loop".
The following loop models are explained in detail in the instruction booklet:
Single/double/triple loop
Multiple loop
XXL ribbon
Variable bow
If that is not enough for you, then you can also produce enchanting fabric roses in sizes from 25 - 60 mm with the Rosenfix stick , which is also included. Detailed instructions are also included.
Set contents
Base plate, 12 wooden pins, 1 Rosenfix wooden stick, plugging template, instructions
Width: 1,5 cm

Height: 9,8 cm

Length: 27,6 cm

Number of parts: 14

Brand: HOTEX

Material: wood

Language: de, en, fr

Customers who bought this article have also purchased the following articles: