Chalk marker, set of 5
Line width: 1 - 2 mm; Content: 5 pieces
Article number
762 090
Available
Delivery: Monday, 2023-10-02 - Tuesday, 2023-10-03

All prices plus
shipping
Delivery: Monday, 2023-10-02 - Tuesday, 2023-10-03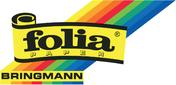 Opaque water-based liquid chalk, can be wiped off with a damp cloth.
They Chalk marker are ideal for writing on and designing blackboards and Boardtattoos, but can also be used on glass, plastic, etc.
You will receive a set of 5 in the line width 1-2 mm in the colours: White, Red, Blue, Green and Orange.
Tips for application
Applicable to: Glass, plastic, Board.
Preparations: The surface should be dry and free of dust, sand and grease.
Processing: Genuine blackboard chalk non-permanent lettering on smooth surfaces.
This must be taken into account: It Chalk 's easy to wipe off.
Applicable to: Blackboard

covering: ✓

Content: 5 pieces

Line width: 1 - 2 mm

Brand: folia

Notices under the CLP Regulation
not subject to classification/labelling
Customers who bought this article have also purchased the following articles: