Burda Pattern Kitchen accessories No. 8125
Material: Paper
Article number
383 929
Available
Delivery: Thursday, 2023-09-28 - Friday, 2023-09-29

All prices plus
shipping
Delivery: Thursday, 2023-09-28 - Friday, 2023-09-29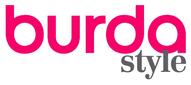 Are you looking for a decorative and at the same time practical idea for your hobby sewing? The Burda pattern sheet Kitchen Accessories offers 11 different Pattern for ideas around kitchen and household.
We have listed the sewing ideas from A to L for you here:
A = Roller blind with eight loops and trimming (100 x 120 cm)
B = Potholder to slip into (gloves)
C = Apron with pocket in the front
D = Napkin with cover (40 x 40 cm)
E = Table set or place mat with cover (60 x 40 cm).
F = Napkins-Fan bag or folder (approx. 23.5 x 22 cm)
G = Bottle bag with inner bars and handles for 9 bottles
H = Shopping bag (approx. 40 x 45 cm)
J = Warming hood (jug warmer) for Coffee or tea
K = Bottle bag (Ø 9 cm) with pull cord
L = Bread roll rosette for 6 - 10 bread rolls
All sewing ideas are described in detail in a manual. The Burda degree of difficulty is marked as medium. Beautiful cotton fabrics or linen cloth are perfect for sewing.
Age recommendation: There is no age recommendation

Warning notice: Es liegen keine Warnhinweise vor

Brand: burda style

Material: Paper

There are no ideas & instructions for this article yet.
Customers who bought this article have also purchased the following articles: