UHU all-purpose adhesive force, 42 g
Inhalt: 42 g, Auftrocknung: transparent, Trocknungszeit: Quick-drying
Article number
110 549
Available
Delivery time 6-8 business days
All prices plus
shipping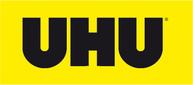 UHU All purpose glue Kraft. The transparent Kraft universal adhesive for almost all materials. Can even be bonded under water using the contact bonding method (e.g. garden pond liner). The transparent Kraft universal adhesive for fast and super-strong bonding in the special, soft and unbreakable Flex+Clean plastic tube for clean, drip-free, handy bonding.

Resistant to water, oil, grease, diluted acids, alkalis and alcohol. Not for Polystyrene geeingt


Tips to use:

Applicable to: Almost all materials that also come into contact with water, oil, grease, diluted acids, alkalis and alcohol. Not for polystyrene.
Apply with: Liner vials / pen, brush.
Preparations: The surface must be dry and free of dust and grease.
Processing of material: The power adhesive in a non-drip, unbreakable plastic tube is UV light resistant and waterproof.
Time to dry: Fast drying.
Content: 42 g

Finish: transparent

Field of application: indoor/outdoor

Drying time: Quick-drying

Notices under the CLP Regulation
Danger
H225 - Highly flammable liquid and vapour.
H225, H319, H336
Customers who bought this article have also purchased the following articles: