Napkin varnish, "Art Potch", matte, 750 ml
Solvent-free; Content: 750 ml
Article number
774 222
Available
Delivery: Tuesday, 2023-10-03 - Wednesday, 2023-10-04

All prices plus
shipping
Delivery: Tuesday, 2023-10-03 - Wednesday, 2023-10-04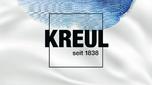 The Napkin glue one from Hobby Line Art Potch is lacquer and glue in one. It Napkin varnish dries transparent. It Napkin technique must Napkin varnish not be missing in the pot. Suitable for waterproof painting on absorbent surfaces, such as Terracotta, wood, ceramics, etc.
Tips to use:
Applicable to: Glass, wood, ceramics, cardboard / carton, stone, terracotta / clay.
Apply with: Brush.
Preparations: Surface must be dry, clean, free of dust and grease.
Processing of material: Peel off the top, printed layer of the napkin, place on the object and coat with the Art Potch Varnish & Glue.
Applicable to: Cardboard / carton, Stone, Terracotta / Clay

transparent: ✓

To be applied with: brushes

Content: 750 ml

Solvent-free: ✓

Brand: Kreul Kreative

Notices under the CLP Regulation
not subject to classification/labelling
There are no ideas & instructions for this article yet.
Our own brand
Customers who bought this article have also purchased the following articles: