Hobby Line Porcelain Potch, 150ml
Content: 150 ml
Article number
732 017
Available
Delivery: Friday, 2023-10-06 - Monday, 2023-10-09

All prices plus
shipping
Delivery: Friday, 2023-10-06 - Monday, 2023-10-09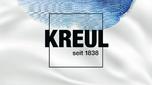 Hobby Line Porcelain Potch is a Glue special porcelain pot for the Napkin technique on porcelain.
At a temperature of 130°, the porcelain, which has been Napkin techniquedesigned, is baked in the oven for 90 minutes. Afterwards it is wipeable, waterproof and dishwasher safe. Content: 150ml.
Tips to use:
Applicable to: Glass, porcelain.
Apply with: Brush.
Preparations: Surface must be dry, clean, free of dust and grease.
Processing of material: Porcelain Potch apply thinly, peel off the top, printed layer of the napkin and before drying with a damp cloth, remove the excess adhesive.
Time to dry: approx. 4 hours.
That is to be noted: After 4 hours drying time, bake for 90 minutes at 130 degrees Celsius, in a non-preheated oven.

Applicable to: glass, keramik, Napkin

silky Gloss: ✓

transparent: ✓

To be applied with: brushes

Content: 150 ml

Dishwasher safe: ✓

Drying time: 4 hours

Fixation:

Brand: Kreul Kreative

Notices under the CLP Regulation
not subject to classification/labelling
There are no ideas & instructions for this article yet.
Customers who bought this article have also purchased the following articles: