Art Potch Napkin varnish "Mica" , 150 ml
Solvent-free; Content: 150 ml
Article number
781 244
Available
Delivery: Wednesday, 2023-10-04 - Thursday, 2023-10-05

All prices plus
shipping
Delivery: Wednesday, 2023-10-04 - Thursday, 2023-10-05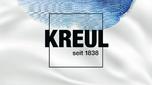 Art Potch Lacquer & Glue "Mica" is a glossy lacquer and glue for the Napkin technique. The 150 ml napkin glue can be applied wonderfully with a brush.
As a special highlight the varnish & glue contains an effect flitter for a noble mica effect.
Tips to use:
Applicable to: Glass, wood, ceramics, cardboard / carton, stone, terracotta / clay.
Apply with: Brush.
Preparations: Surface must be dry, clean, free of dust and grease.
Processing of material: Peel off the top printed layer of the napkin, place it on the object and coat it with the Art Potch Varnish & Glue.

Applicable to: Cardboard / carton, Stone, Terracotta / Clay

transparent: ✓

To be applied with: brushes

Content: 150 ml

Solvent-free: ✓

Brand: Kreul Kreative

Notices under the CLP Regulation
not subject to classification/labelling
There are no ideas & instructions for this article yet.
Customers who bought this article have also purchased the following articles: