Napkin varnish Art Potch, matt, 250 ml
Inhalt: 250 ml, Lösungsmittelfrei, Auftrocknung: transparent, Trocknungszeit:
Article number
727 044
Available
Delivery time 4-6 business days
All prices plus
shipping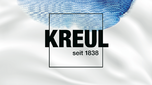 The Hobby Line Art Potch napkin glue is lacquer and Glue in one. Dries transparent. Suitable for waterproof painting on absorbent surfaces, such as Terracotta, Wood, ceramics etc.

Tips to use:

Applicable to: Almost all surfaces, especially for Napkin technique.
Apply with: Brush.
Preparations: Surface must be dry, clean, free of dust and grease.
Processing of material: Put the top layer of Napkin on the object and coat with Art Potch Varnish & Glue
Altersempfehlung

Not suitable for children under 5 years.



Content: 250 ml


Solvent-free:


Finish: transparent


Field of application:


Drying time:

Notices under the CLP Regulation
not subject to classification/labelling
There are no ideas & instructions for this article yet.
Customers who bought this article have also purchased the following articles: